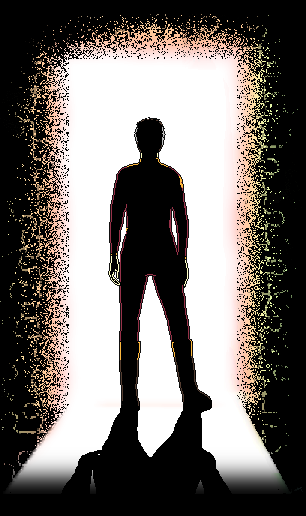 The cancellation of a computer game can be pretty hard for many people...especially when you're the protagonist of that game.

A lot of doors were closed for me when my game was cancelled.

However, in my time working for the CGMS -- the organization dedicated to removing bugs, crashes and other annoyances from games from the inside -- an infinitely larger number of doors has opened for me.

Doors to the amazing, the bizarre, the terrifying...

And sometimes, doors into new places where, once the threshhold has been crossed, some old places can never be revisited...

Thalia James' job in the Computer Game Maintenance Squad is seldom an easy one. After one of her assignments nearly ends in disaster, she is asked to track down five characters believed to be responsible for a series of criminal activities throughout the 2D adventure genre.

With that to grapple with as well the mysterious condition from her past that has inexplicably resurfaced, the first annual Adventure Game Awards and the grand opening of something called the Mega-Game, this adventure is bound to be anything but mundane.



-Download (412 Mb .zip file)-
-AWTTG's AGS Entry-
-Game Trailer-




Stuck in the game? Click here for a walkthrough.

Finished the game? Then click here to see the Extras page.